Initial necklace, monogram pendant, sterling silver jewellery, personalised hand stamped necklace, new mum gift, mother's day keepsake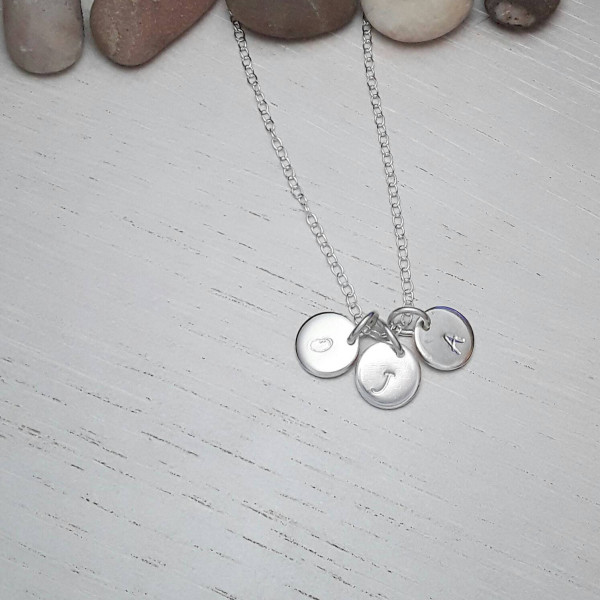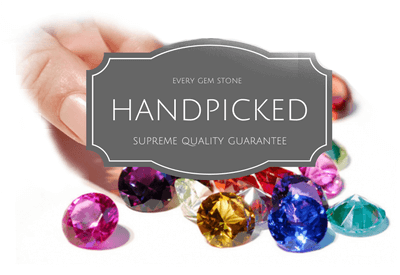 This silver monogram necklace, has 3 tiny 9mm sterling silver discs on an 18" silver chain. Each disc can be personalised with an initial or symbol (please add your chosen details in the Instruction section at checkout) and you can also select from 3 fonts - see pictures for examples

* What is hand stamping?

The process of hand stamping requires a steel stamp and a hammer to make an impression in the metal. The stamps are selected and struck one at a time to create a design or wording. As each on is lined up manually the spacing may not be completely even and some may be out of line, or have slight differences in the depth of impression.
Hand stamping displaces the metal, rather than removing it as with engraving, so there may be small raised areas on the back of the piece due to this. It is impossible to completely eliminate this but every effort is made to keep it to a minimum

* Can your designs be customised?

Absolutely, if a design is not quite what you are looking for I am always happy to adapt them, just pop me a message or request a custom listing to discuss options!

* We have a design in mind but I can't find anywhere the makes it, can you help me?
Again, absoultely!! I love bringing customers ideas to reality, as above just pop me a message or request a custom listing and we can talk through your idea

* I need our order in a hurry, what can I do?

Available Options
| | |
| --- | --- |
| | (+£5.00) |
| | (+£5.00) |
| | (+£5.00) |
| | (+£5.00) |
| | (+£5.00) |
| | (+£5.00) |
| | (+£5.00) |
| | (+£5.00) |
| | (+£5.00) |
| | (+£5.00) |
| | (+£5.00) |
| | (+£5.00) |
Other Items You Might Like