Sterling Silver Personalised Love Hearts Necklace, Personalized Hearts with Initials, Couples Necklace, Valentines Day, Silver Hearts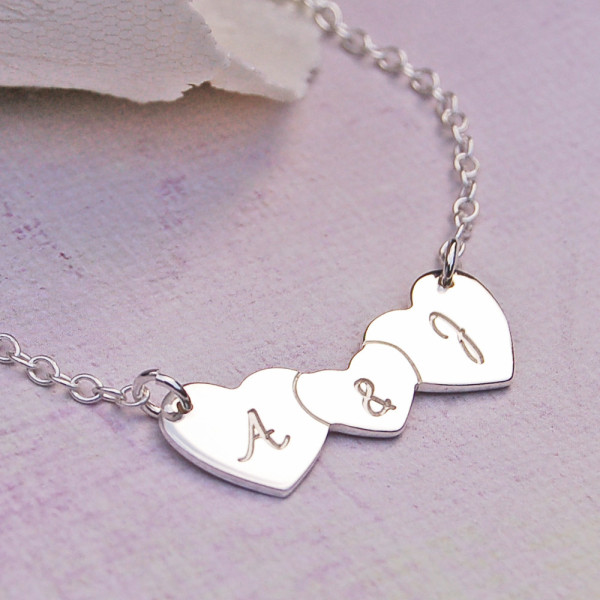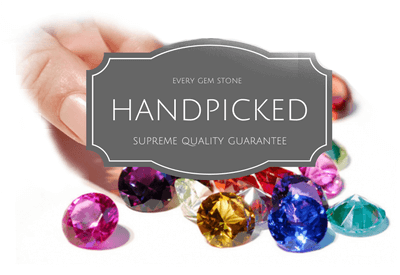 A contemporary handmade sterling silver necklace comprising of two large hearts, joined by a smaller central heart, personalised with the initials of your choice.

A unique silver necklace with two love hearts, that can each be personalised with an initial of your choice, connected by a smaller heart which can also be personalised with an initial or an ampersand (&). The hearts could be personalised with the initials of husband and wife, girlfriend and boyfriend, Mum and Dad, sisters, brothers, best friends or the initials of parents on the larger hearts with the initial of a child on the smaller heart. It would make a great gift for a loved one on Valentine's Day, Mother's Day or a special birthday.

The silver hearts are cut from sterling silver sheet and the initials and outline of the centre heart beautifully etched deep into the silver and there is a choice of different font styles to suit all personalities. The necklace chain is a strong but delicate trace chain and is available in different lengths to suit all individuals.

This necklace will be handmade in the UK by us especially for you and beautifully wrapped in tissue paper and presented in an IndiviJewels gift bag.

Available Options
| | |
| --- | --- |
| | (+£5.00) |
| | (+£5.00) |
| | (+£5.00) |
| | (+£5.00) |
| | (+£5.00) |
| | (+£5.00) |
| | (+£5.00) |
| | (+£5.00) |
| | (+£5.00) |
| | (+£5.00) |
| | (+£5.00) |
| | (+£5.00) |
Other Items You Might Like