Family Necklace | Compass Necklace | Custom Name Necklace | Adventure Awaits | Compass Pendant | Going Away Gift | Oh the places |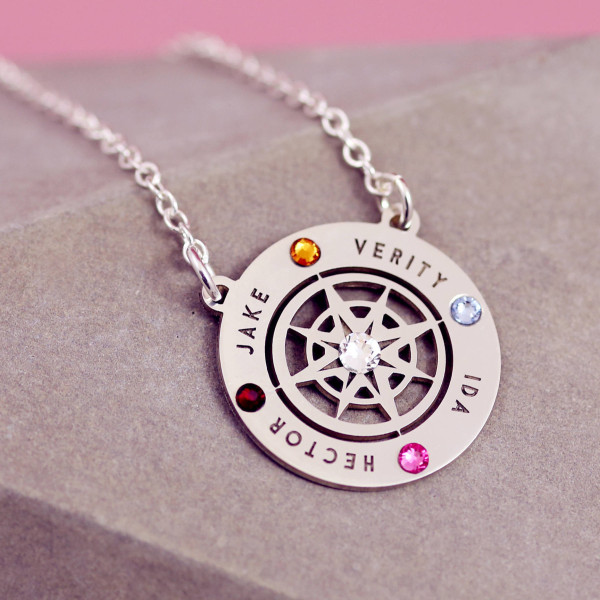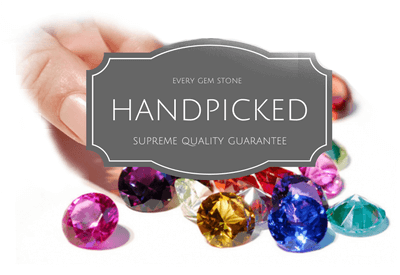 Cut to order and designed exclusively by All Birthstone Jewellery, our Sterling Silver family compass necklace is dedicated to strong family relationships.
Featuring eight customisable options, every necklace will be different where you can choose your birthstone choices and four names.

In representing the North Star and it's historical guide for travellers before maps and technology existed, the compass embodies ones direction and finding a way home. In combining the compass' symbolism with four birthstones and names, this necklace is a sentimental keepsake which any family member will adore.

This necklace is best suited for four names and birthstones.

Perfectly suited for: Graduations, Moving Away gifts, Holiday mementos, and 'Good Luck' gifts.

Inspired by personal journeys and everyday relationships.

WHAT YOU GET:

1 x Sterling Silver, custom compass necklace.

Available Options
| | |
| --- | --- |
| | (+£5.00) |
| | (+£5.00) |
| | (+£5.00) |
| | (+£5.00) |
| | (+£5.00) |
| | (+£5.00) |
| | (+£5.00) |
| | (+£5.00) |
| | (+£5.00) |
| | (+£5.00) |
| | (+£5.00) |
| | (+£5.00) |
Other Items You Might Like