March Birthstone Initial Necklace in Sterling Silver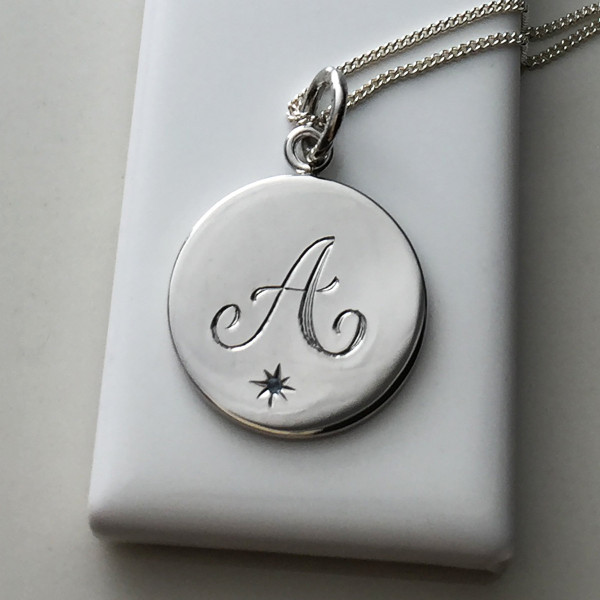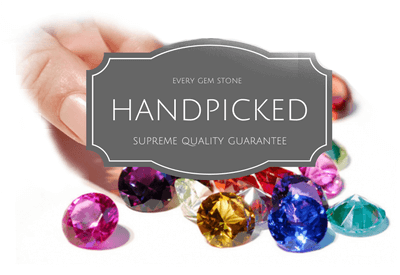 Inspiration
March Birthstone Initial Necklace is hand engraved with a scrolled initial, and is embellished with a little 'brilliant' cut sparkly Aquamarine in a Victoriana star style setting.

March's Birthstone is Aquamarine which bestows feelings of friendship, harmony and trust.
Known for its calming, soothing, and cleansing properties.
The serene colour of azure tones of Aquamarine is said to cool the temper, allowing the wearer to remain calm and level headed.

Legend has it Aquamarine originates from the treasure chest of mermaids.
The name Aquamarine comes from the Latin aqua marinus,
meaning 'water of the sea', and refers to its sparkling ocean-like colour.
In ancient lore, Aquamarine was believed to be the treasure of mermaids,
and was used by sailors as a talisman of good luck, fearlessness and protection.
It was also considered a stone of eternal youth and happiness.

Aquamarine Initial Necklace makes for the ideal personalised piece of
jewellery for the ones you love most.

Details
Your Aquamarine Initial Necklace is hand-made with love and care in London.
Inspired by that special moment when you give a gift of meaning.
And the thought that the recipient can carry that sentiment with them forever.

Aquamarine Initial Disc measures approximately 1.8cm by 1.8cm.
With a weighty depth of 1.3mm.
Available Options
| | |
| --- | --- |
| | (+£5.00) |
| | (+£5.00) |
| | (+£5.00) |
| | (+£5.00) |
| | (+£5.00) |
| | (+£5.00) |
| | (+£5.00) |
| | (+£5.00) |
| | (+£5.00) |
| | (+£5.00) |
| | (+£5.00) |
| | (+£5.00) |
Other Items You Might Like